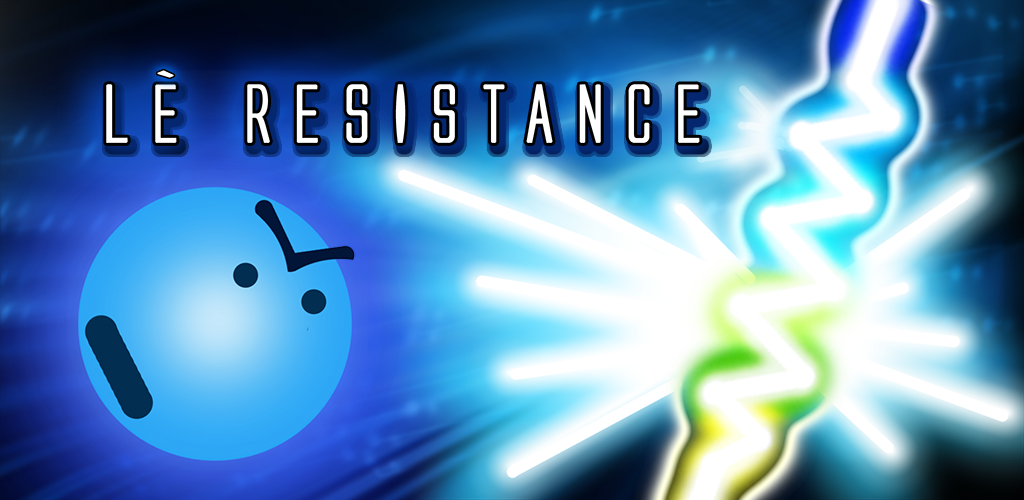 Le Resistance
A downloadable game for Android
Uh oh! Massive amounts of resistance has called a power failure. What a current event...

You are the last electron standing.

Flow through your only path and prove you are still a small part of the real situation!
How far you can make it before the resistance becomes too large?
===== Known Bugs =====
Below is a list of known bugs. If there is a workaround, it is suggested you follow it until the bug is fixed.
1. If you have a new high score but you exit the game before you sign into Google Play Games, those newer high scores are not submitted to Google Play leaderboards.
Workaround:For all new high scores, please make sure you sign in at anytime BEFORE you fully exit the game.
***** Please help report bugs to bunstudios@gmail.com. *****
Install instructions
(METHOD 1: Google Play Store)
1. Click the "Download from Google Play Store" button below.
2. Download, install, and enjoy!
(METHOD 2: APK File)
1. Download the provided APK file.
2. On your Android device, go to Settings -> Security and make sure "Unknown sources (Allow installation of apps from sources other than the Play Store)" is checked. (NOTE: If you have downloaded the file from a mobile web browser, please skip to step #4.)
3. Attach your Android device to the computer on which the APK file was downloaded onto and place the APK file onto your phone's storage via internal or SD card.
4. Use any file explorer such as OI File Manager or Root File Explorer to find the APK file.
5. Run the installation of the APK file.
6. Enjoy!
Also available on